Have Zomboo in Your Area!
This Week's Movie
Sunday, September 21th, 2014 - 2:00 AM PST


Monster From A Prehistoric Planet was made in Japan and released in 1967. A zoological expedition is looking for exotic animals for a new theme park. The expedition captures and brings back the original big bird. Only trouble is two even bigger birds follow him back and cause all kinds of problems! Monster From a Prehistoric Planet stars Tamio Kawaji, Yoko Yamamoto, and Tatsuya Fuji.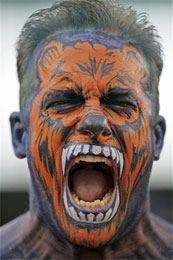 Crazy Fan

Want to be Fang of the Week? Send us your photos with Zomboo to zomboo@zomboo.com


Welcome to Zomboo's House of Horror Movies! Zomboo is (nearly) world-famous for bringing some of the most terrib... er... I mean scaaary movies ever made into your home.

Every week a different movie is broadcast so check back often to see what will be filling the airwaves this weekend.
Click the Rack Girl!



2010 Zomboo Promo!


As Seen On


Saturday Night 11:35am





Mini-Z thinks webcomics are cool! Go see one of his favorites!