Have Zomboo in Your Area!
This Week's Movie
August 2nd, 2014 - 11:35pm PST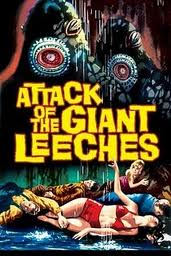 Attack of the Giant Leeches was released in 1960. Contrary to popular belief, this movie is not about lawyers! A family of slow moving leeches (no relation to Robin), catch a bunch of slower moving Southerners in a Florida swamp. The victims are stockpiled in an underwater cavern where the leeches snack on them and imbibe in a pint or two... of their blood. Attack of the Giant Leeches stars Ken Clark, former Playboy Playmate Yvette Vickers, Gene Roth, Jan Shepard, Michael Emmet, and Bruno VeSota.





Chris Gatrost

Want to be Fang of the Week? Send us your photos with Zomboo to zomboo@zomboo.com


Welcome to Zomboo's House of Horror Movies! Zomboo is (nearly) world-famous for bringing some of the most terrib... er... I mean scaaary movies ever made into your home.

Every week a different movie is broadcast so check back often to see what will be filling the airwaves this weekend.
Click the Rack Girl!



2010 Zomboo Promo!


As Seen On


Saturday Night 11:35am





Mini-Z thinks webcomics are cool! Go see one of his favorites!